Running in the pelting rain and cold – a tough challenge for some, an exciting outlet for others. No matter which type of runner you are, with GORE-TEX running clothing and running shoes you'll be perfectly prepared for those rainy runs. But what actually is GORE-TEX or GTX material? When should you wear it and when are you better off without it? Read on to find out.
Shop GTX Running Shoes
The GORE-TEX company was founded in America as early as 1958. It initially set out to insulate electronic products. It was later discovered that stretched PTFE films could also be used to make waterproof and breathable sportswear. GORE-TEX material has even gone extraterrestrial: on NASA's first space shuttle mission, the astronauts wore space suits made from GORE-TEX fibers. Interesting detail: GORE-TEX only develops the material and doesn't make any clothing or other items itself. The innovative material PTFE (ePTFE) is used by the world's best outdoor, sports and lifestyle brands – whether for sportswear, running shoes or accessories. The daughter company Gore Wear, on the other hand, offers athletes excellent clothing for comfortable and safe trainings.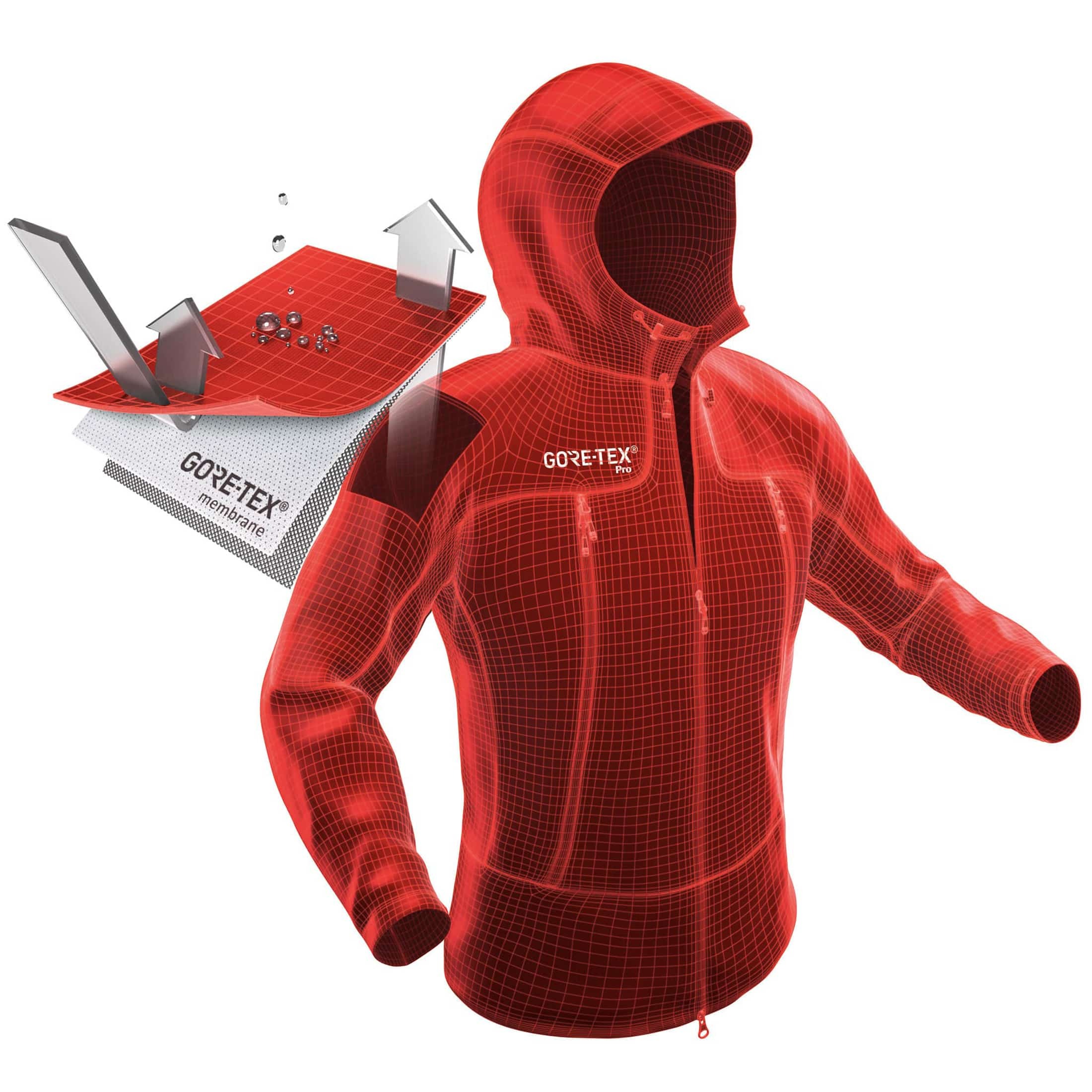 WHAT IS GORE-TEX?
GORE-TEX is a waterproof material with breathable properties. The famous GUARANTEED TO KEEP YOU DRY promise offers a reliable product guarantee worldwide. Runners rely on GORE-TEX equipment during trail runs, endurance runs or competitions in wet conditions. The advantages of the GTX material lie in its combination of being both breathable and waterproof.
HOW GORE-TEX WORKS:
Basically, shoes and clothing are built up of different layers. The GORE-TEX material is located between the inner and outer layers. This material is a membrane with billions of microscopic pores in it. These pores are around 20,000 times smaller than a drop of water, but larger than a sweat molecule. The water cannot penetrate the membrane from the outside, while perspiration is effectively diverted away. This makes the GORE-TEX membrane waterproof. Snow and rain don't stand a chance here! Under the motto "We test to the limit, because life tests us to the limit", GORE-TEX ensures the quality of their products.
When to use GORE-TEX:
GORE-TEX running clothes and running shoes are suitable for various conditions. In general, outdoor athletes wear their GORE-TEX equipment primarily in low temperatures as well as in rainy and snowy conditions. The clothing can of course also be employed in accordance with your type of training or during part of your training.
1. During warm-up or cool-down
2. During longer endurance runs
3. During trail runs
In athletics competitions, it is important to keep your body warm between events and during breaks between exercises. With a GORE-TEX running jacket, your upper body stays warm and dry both when you warm up and when you cool down. During longer runs or trail runs, it is essential to keep your body dry at all times to avoid cooling down. Here, too, a wind- and waterproof running jacket with GORE-TEX material offers reliable protection.
Shop GTX Running Jackets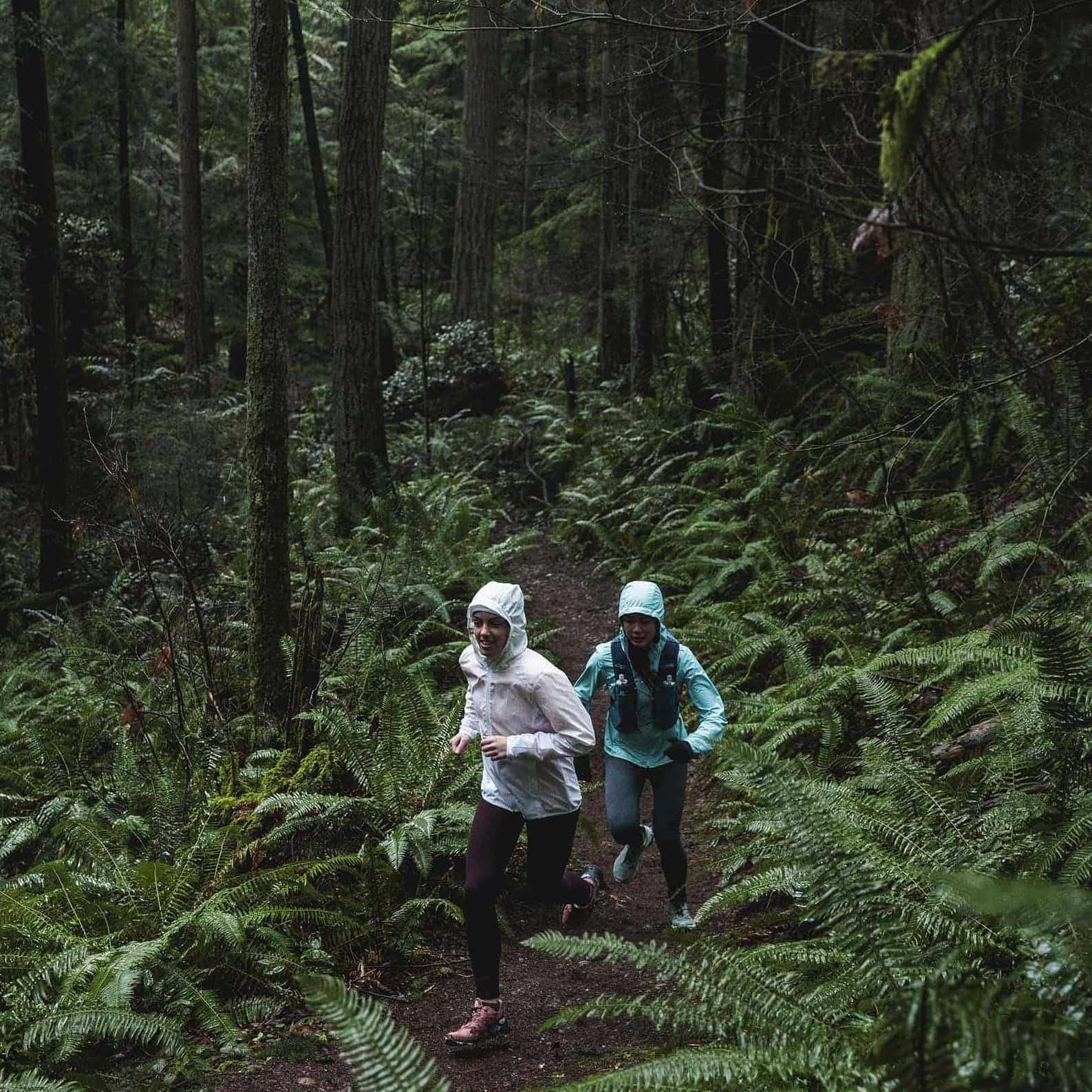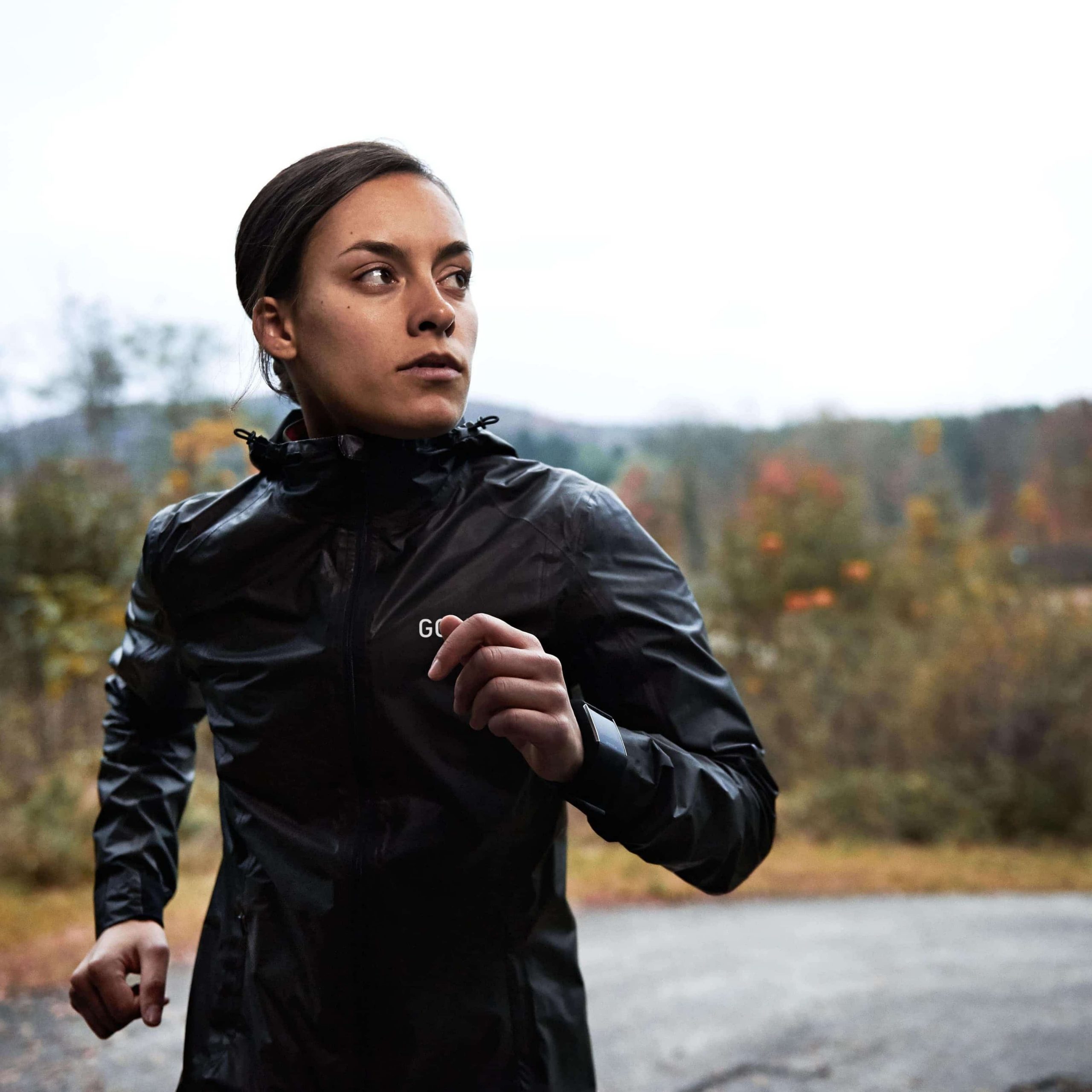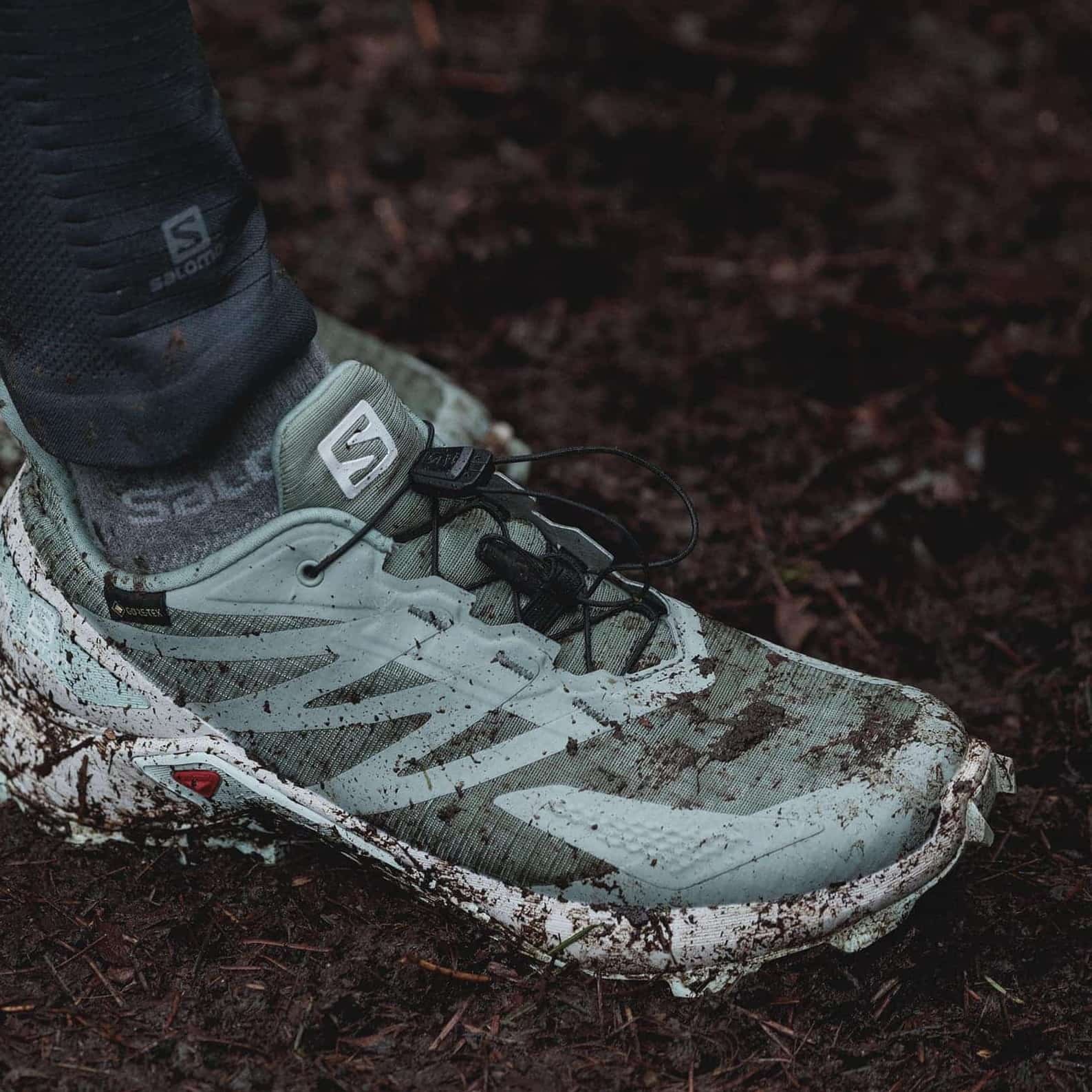 GORE-TEX RUNNING SHOES & CLOTHING
The waterproof GORE-TEX membrane can be found in shoes, clothing and accessories from various brands. Salomon, for example, uses GORE-TEX technology in many of their trail shoes. But ASICS and HOKA ONE ONE also have GORE-TEX trail shoes in their collection. Good to know: The material itself is waterproof. However, that does not mean that the shoes are 100% waterproof. Because: Water and moisture can get into shoes in different ways.
GORE-TEX is also used in running clothing, primarily in running jackets and tights. GORE-TEX is completely waterproof, while other technologies are often only water-repellent. It is therefore important that you adapt your running outfit to the conditions. If you are planning an endurance run on a cold day with continuous or heavy rain, GORE-TEX clothing is ideal. Other brands have of course also started to develop waterproof materials themselves. For example, Odlo with the DualDry material technology is also waterproof articles with breathable properties.
ALTERNATIVES FOR in DRY WEATHER
On days when no permanent showers dominate the weather forecast, you can use water-repellent instead of waterproof material. For this purpose GORE-TEX has developed the GORE-TEX INFINIUM product line. But here, too, other sporting goods manufacturers score with alternatives. A few examples. Nike's Shield Collection which offers weatherproof protection, grip and reflective elements. Other weatherproof (not waterproof) alternatives are the sturdy Winterized editions of ASICS and adidas running shoes.
Shop GTX Trail Shoes
RUN IN RAIN AND COLD
Is it raining, is it cold and does the way to the front door seem especially long today? With GORE-TEX material there is no longer an excuse! You must be wondering: "GORE-TEX, that is all very well, but what actually is the ideal running outfit for in winter?" First and foremost it is important to keep your feet and upper body warm and dry. In winter we recommend a three-layer system consisting of a thermal top, a running top and a GORE-TEX running jacket. The thermal top insulates body heat, the running top immediately wicks away moisture and the GORE-TEX running jacket leaves the rain where it belongs: outside!
Tip: if you already know that you will be running in extremely wet conditions, e.g. when having to cross streams and deeper puddles, GORE-TEX shoes or clothing may be contraindicated. In this case, your shoes could fill with water, which consequently wouldn't be able to get out through the membrane. In such a case you are better advised to wear "regular" running shoes, as water is drained away through the non-waterproof material to the outside.
Shop Waterproof Running Jackets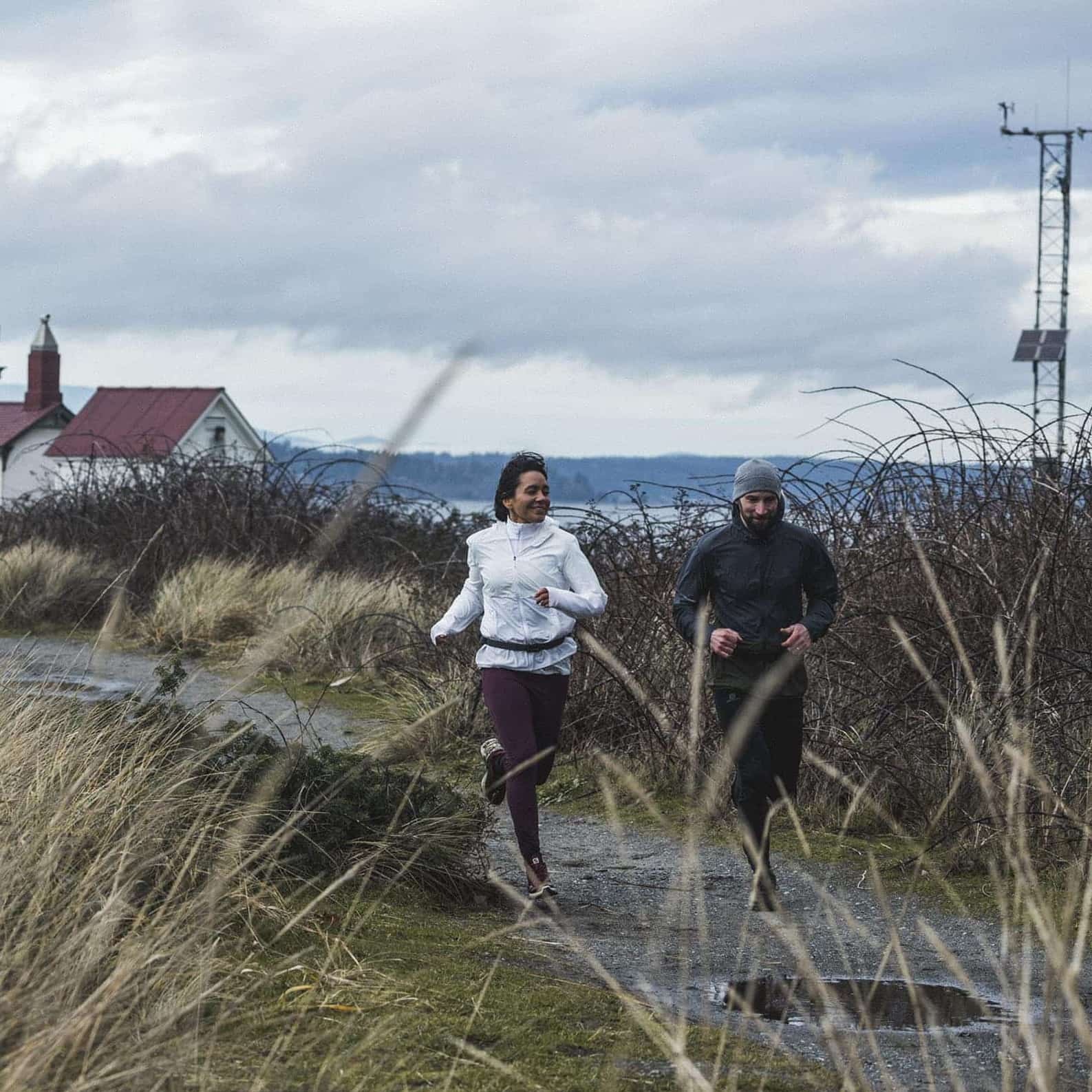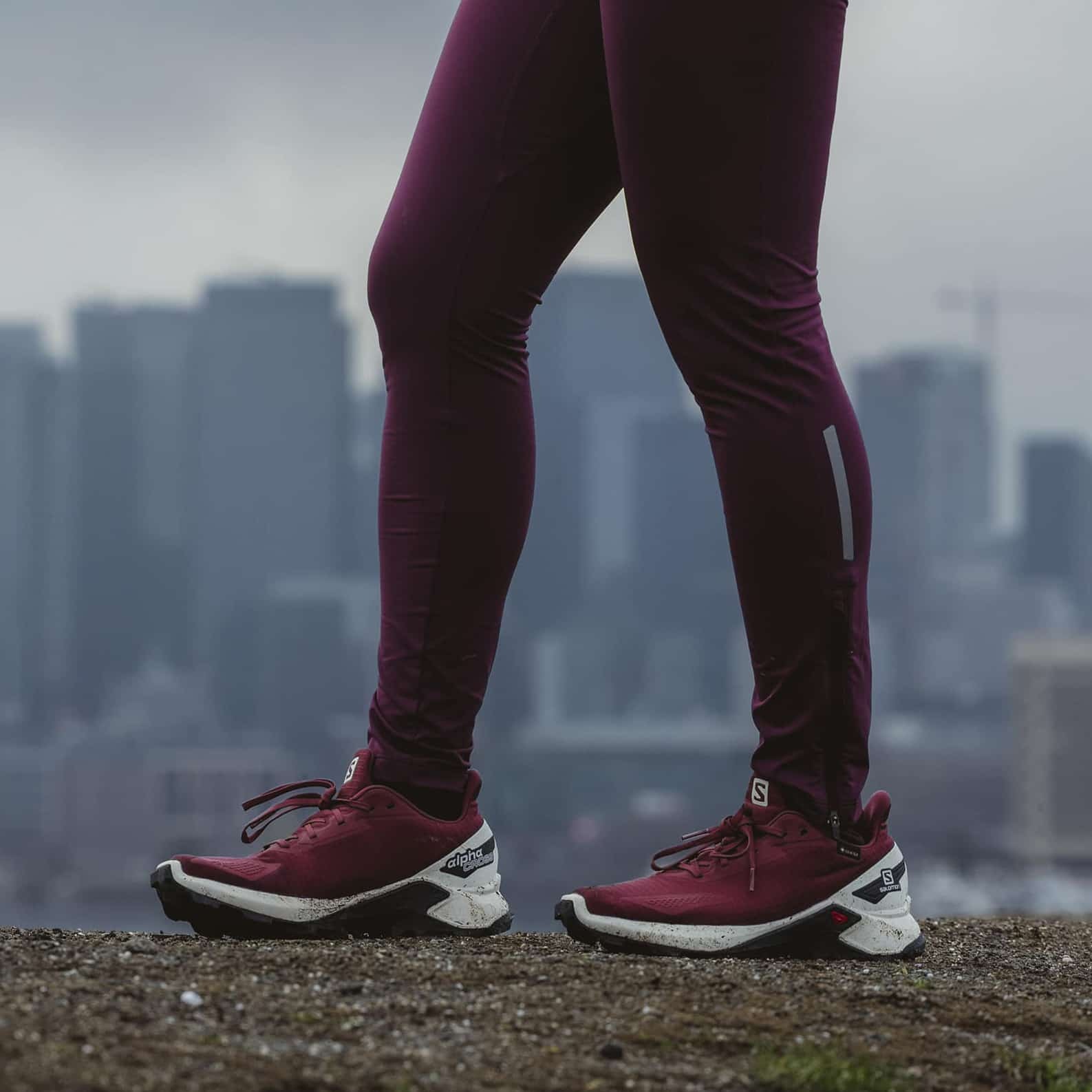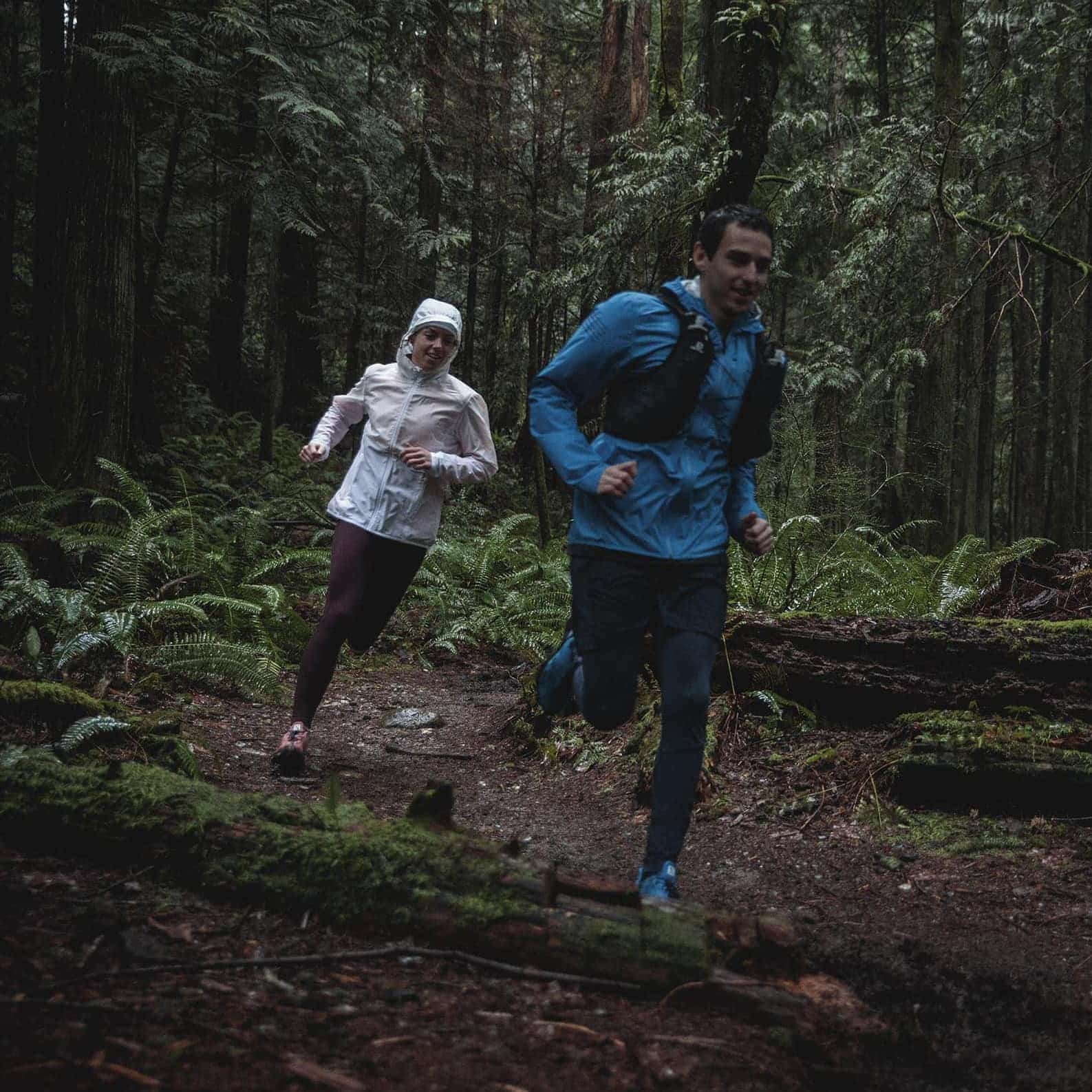 The Finishing Lines
The GORE-TEX membrane keeps rain and snow out and effectively wicks away transpiration. While the new GORE-TEX INFINIUM product line is not waterproof but water-repellent, the well-known, original technology offers waterproof protection. GORE-TEX offers real added value for your run when you are out and about on cold and wet days. If you know in advance that you will have to cross deeper puddles on your run, it is better to put on "regular" shoes or special cross-country shoes. These shoes don't trap water inside of them.
One more tip to finish it all off: all GORE-TEX items are easy to care for. Careful maintenance ensures optimal function and can extend the life of your product. If the water-repellent impregnation can no longer be reactivated by washing and drying, it must be refreshed. Here you should always follow the manufacturer's instructions! Do you have any questions about GORE-TEX material, the area of ​​application or the best ways to take care of your product? Then don't hesitate to contact our customer service. Our team of experts will be happy to help you.
Shop GTX Shoes