The Wave Skyrise is one of Mizuno's latest models. It can be seen as the successor of the Wave Ultima 11. These neutral running shoes ensure that you glide through your run mile after mile. Years of scientific research has been employed in designing these shoes. In this blog you will read about Mizuno's newest technologies and how these shoes will help you to step up your running game.
Shop Mizuno Wave Skyrise
Although the Wave Skyrise is viewed as the successor of the Wave Ultima, it is a completely different shoe. One of the most striking differences is that Mizuno chose to leave out their iconic wave-plate in this new model. What kind of materials did they use instead? Read on to find out.
Mizuno Wave Skyrise in detail
Learn more about these running shoes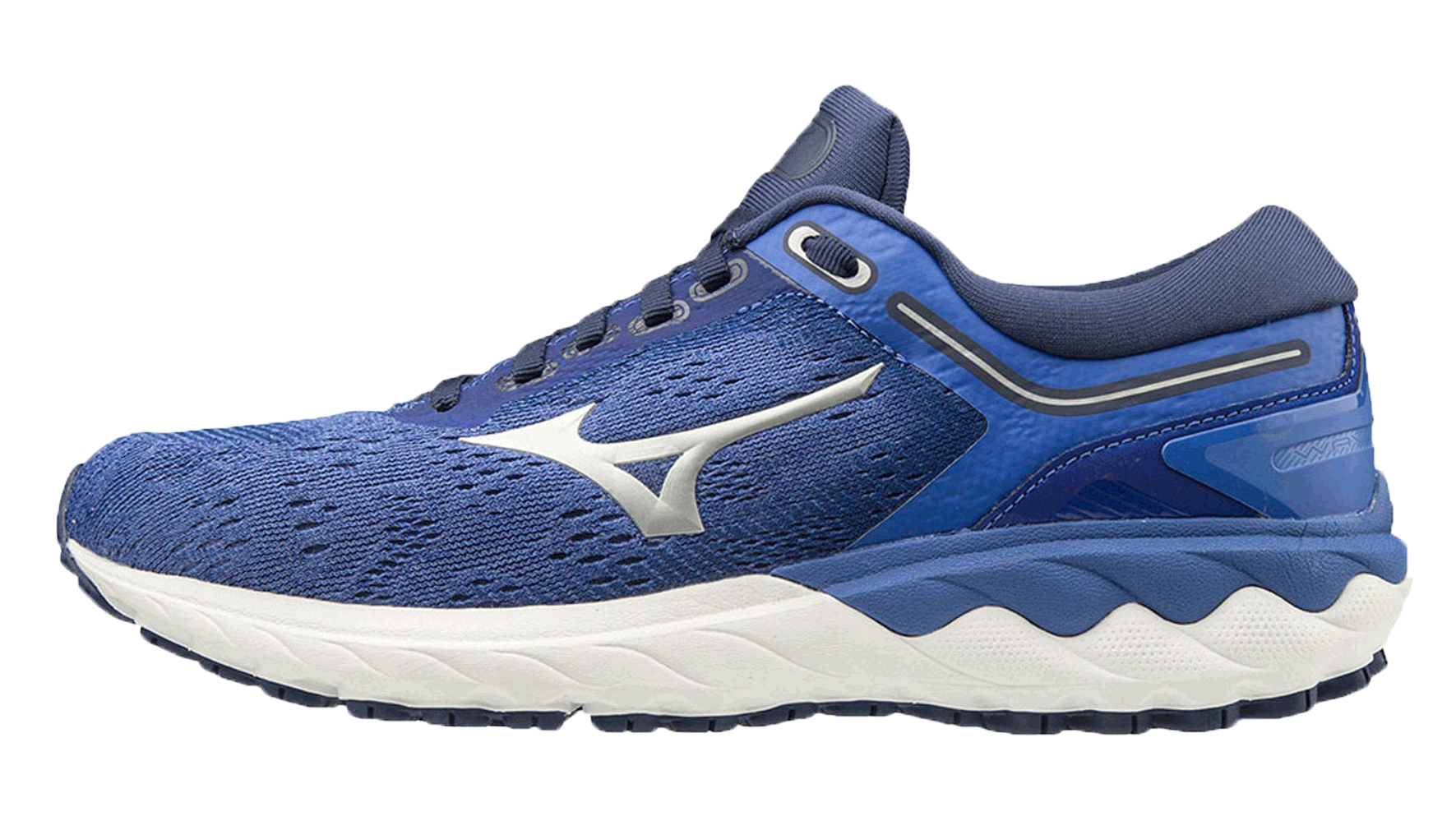 Breathable Upper
The Mizuno Wave Skyrise has a comfortable upper which features AirMesh technology. This material is breathable and light. The heel piece is a bit thicker than usual and is made of soft material. This heel part comfortably encloses your feet. The shoe really feels like a second skin and keeps your feet cool throughout your runs. Thanks to the snug fit the upper interacts with the sole of the shoe, which helps you to keep your grip and also ensures a smooth transition. This all adds to that float-like feel when running. Exactly what Mizuno wants you to experience with their new Skyrises.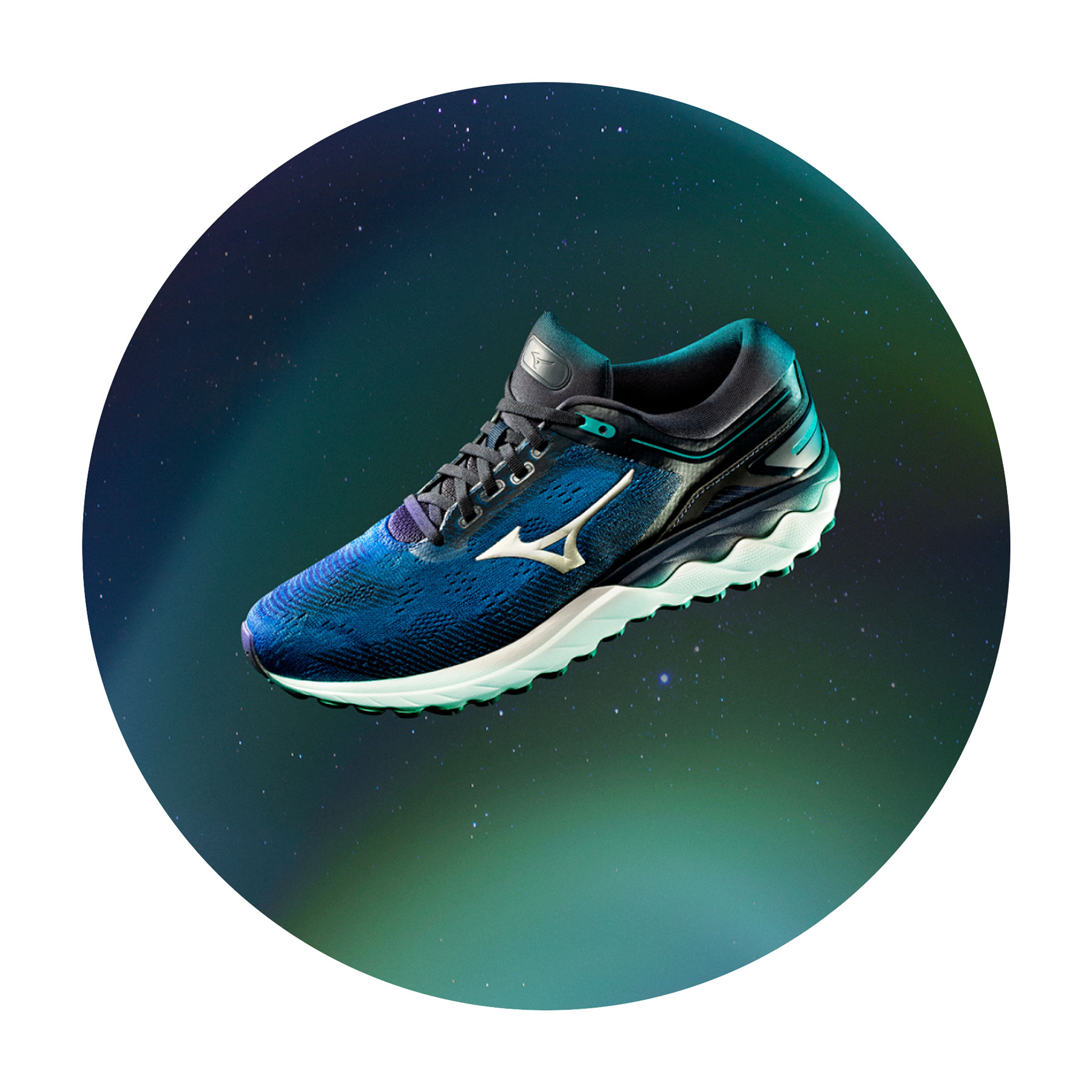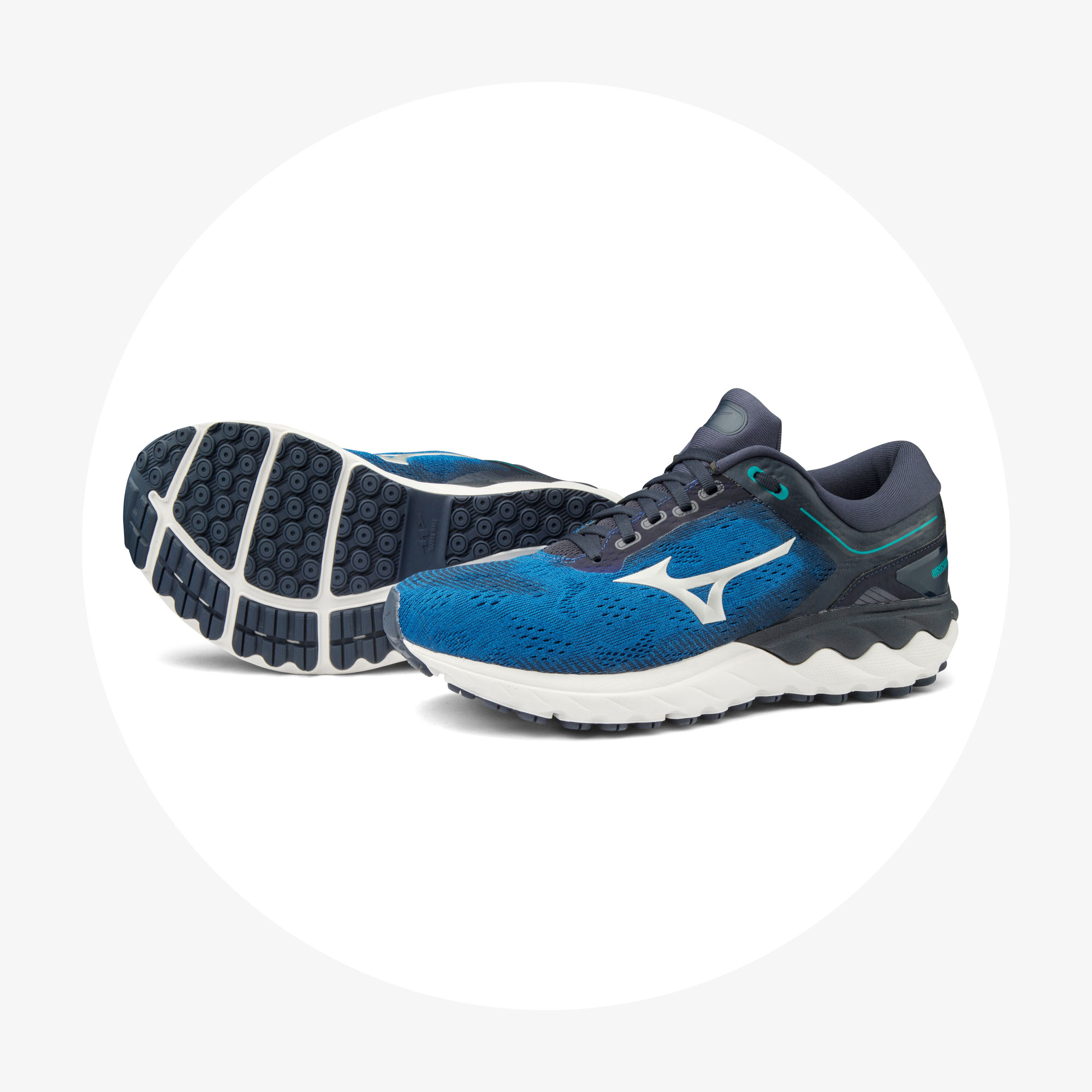 Ride the Wave
These brand new running shoes also boast a new midsole. While many of Mizuno's models still use the famous Wave plate in the midsole, the Wave Skyrise feature a completely new technology; the Foam Wave. This midsole consists of two soft materials that are cut into a wavy shape and stacked on top of each other. This provides excellent cushioning and a stable feel. The impact of each step is evenly distributed over the entire sole. In addition to the Foam Wave shape of the midsole, the midsole also features the innovative XPOP material. This material provides a lot of energy return. XPOP ​​is very responsive and gives you that extra push in the back.
Give Your Feet Air
The outsole of the Mizuno Wave Skyrise is made of X10 Rubber. This is a type of rubber which is very durable. A durable outsole also means a durable running shoe, since it's often the outsole which is most prone to wear. The rubber of the outsole is strategically divided over the sole. It features flex grooves to make transition easier. Thanks to this you really experience the shoe's grippiness. The foot is guided through transition thanks to which the midsole is used to its maximum effect. As a hole the X10 Rubber makes the sole slightly stiffer, this ensures that you really feel the midsole's cushioning and energy return as you run.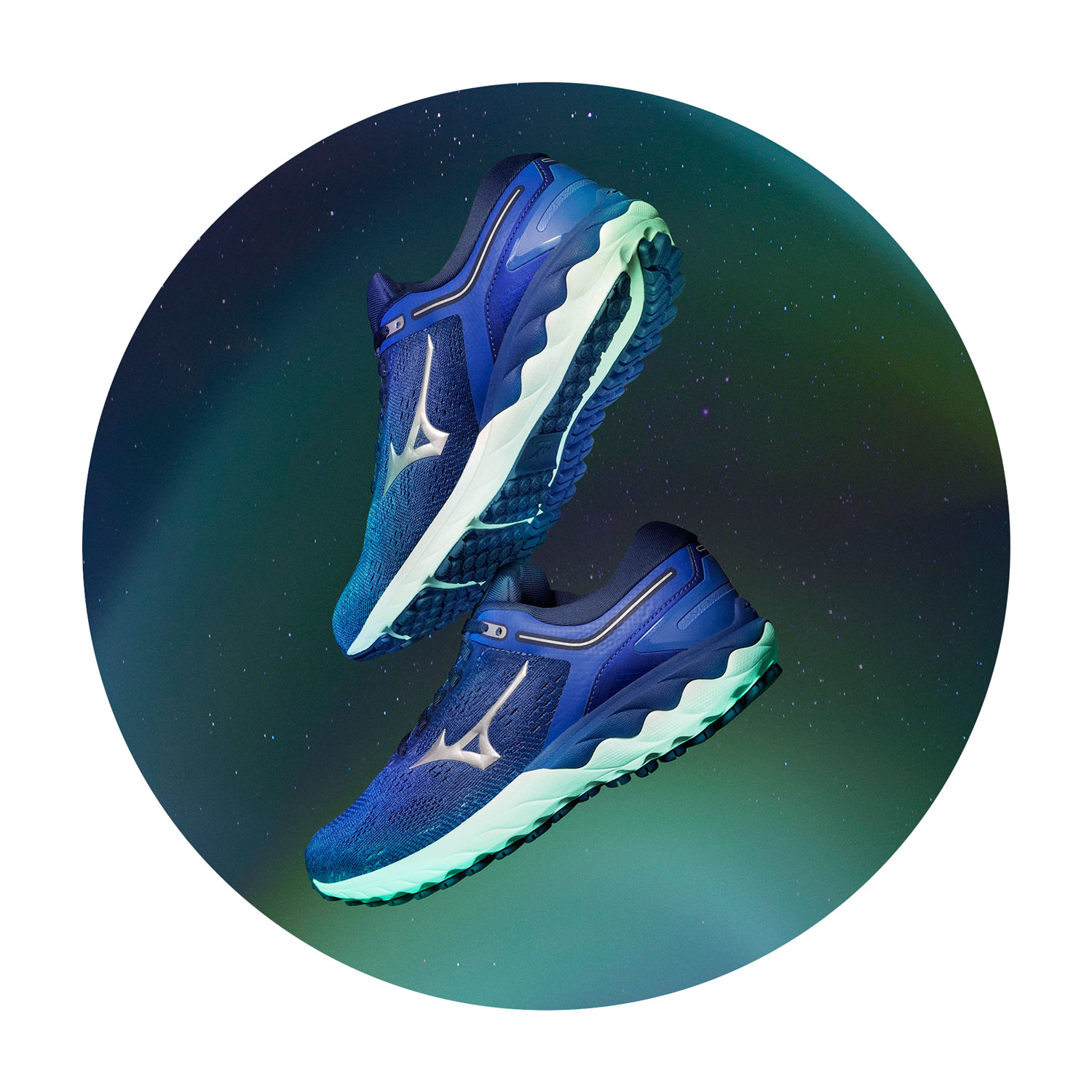 Mizuno has combined its latest technologies with materials also utilized in earlier models. This resulted in this completely new model. The Mizuno Wave Skyrise is suitable for running long distances as well as for your daily training. Are you going to ride the wave?
At Running.shop the Mizuno Wave Skyrise is in stock for men and women. More colours of the shoe will be released in June. Order them in our webshop here and have them delivered on your doorstep within a few days. For more questions and information you can always contact our customer service.
Weight
approx. 300 grams (US size 9 men)
Type of Runner
Neutral Runners
Type of Shoes
All-round Running Shoes