Although the RAW Kinetic Pack was released just a short while ago, Nike brings us yet another new colourway of its most celebrated shoes. Nike's most reviewed running shoes are available in the Unique Bright Mango colours.
MEET THE TEAM
Are you ready for a new PB? Nike's Bright Mango Pack features a bunch of running shoes that will make you FAST. Take the ZoomX Vaporfly NEXT% for instance. Geoffrey Kamworor won the Half Marathon in Copenhagen on these shoes. Or have a look at the Air Zoom Alphafly NEXT%. Eliud Kipchoge broke the magical 2 hour barrier on the marathon distance on a prototype of these racers. Read below what the FAST models from the Bright Mango Pack can do for you and your PB.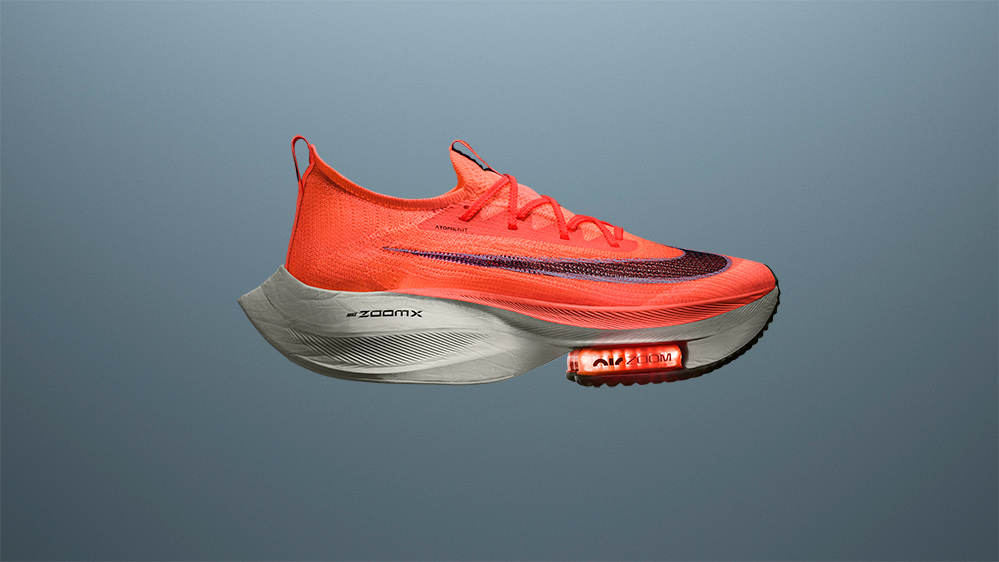 Nike Air Zoom Alphafly NEXT%
The controversial Alphafly helps you push your boundaries. This innovative racing shoe is particularly suitable for mid- or forefoot runners and for running at a fast pace over long distances. Along with the ZoomX foam and Zoom Air pods, a full-length carbon fiber plate provides a powerful sensation with every step you take.
Shop Alphafly women
Shop Alphafly men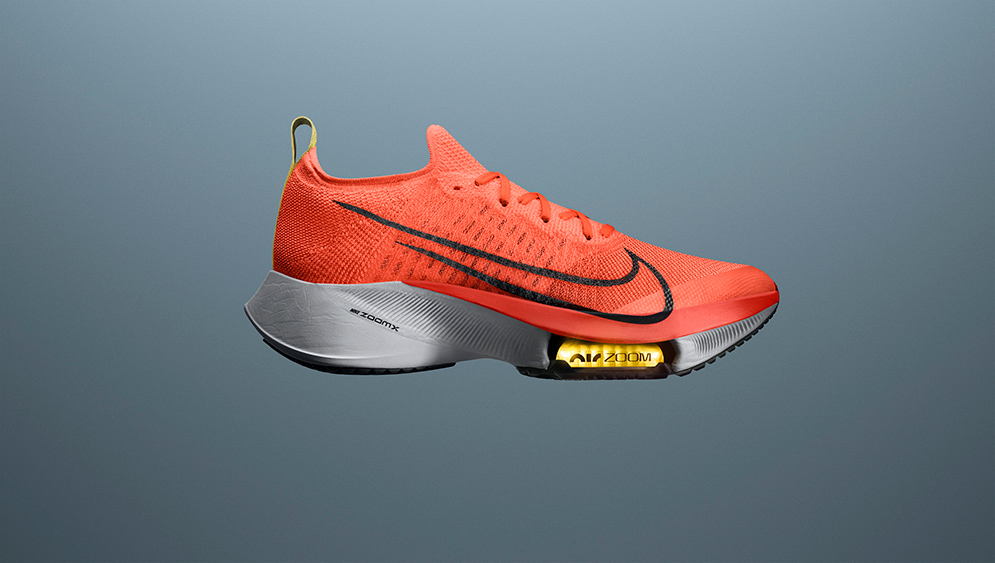 Nike Air Zoom Tempo NEXT%
Nike specially developed this shoe because runners indicated that they would like to have a training shoe that is comparable to the Vaporfly and the Alphafly. The Nike Air Zoom Tempo NEXT% fulfils exactly that role; where you run your races on the Vaporfly or Alphafly, you can use the Tempo NEXT% during your fast trainings.
Shop Tempo NEXT% women
Shop Tempo NEXT% men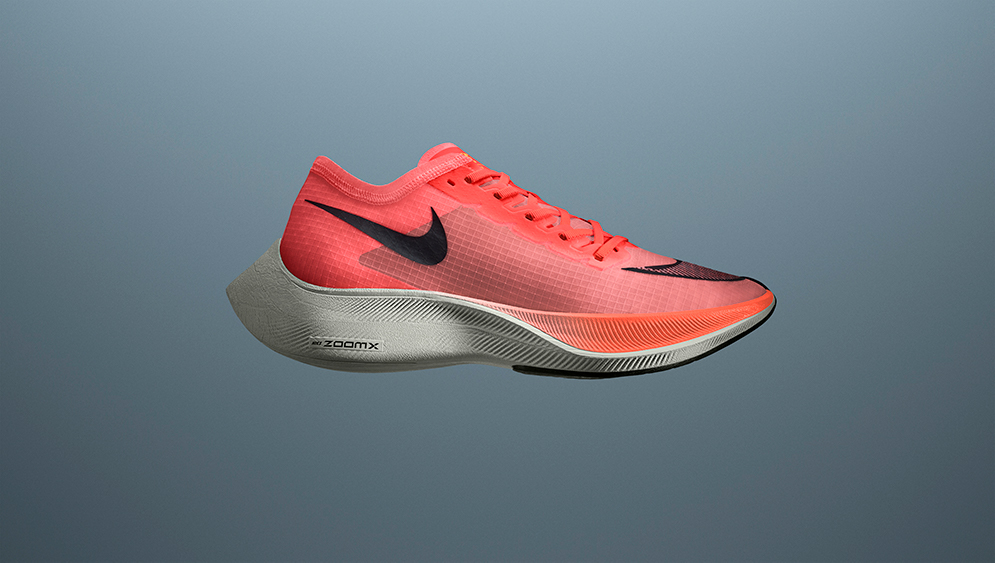 Nike ZoomX Vaporfly NEXT%
The Nike Vaporfly is the shoe that started the Carbon craze. Despite the fact that the Vaporfly NEXT% cannot match the speed of the Alphafly, it is without a doubt one of the fastest competition shoes in the world. The Vaporfly Next% is the successor to the Nike Vaporfly 4% Flyknit and has been developed for breaking records on the marathon distance.
Shop Vaporfly unisex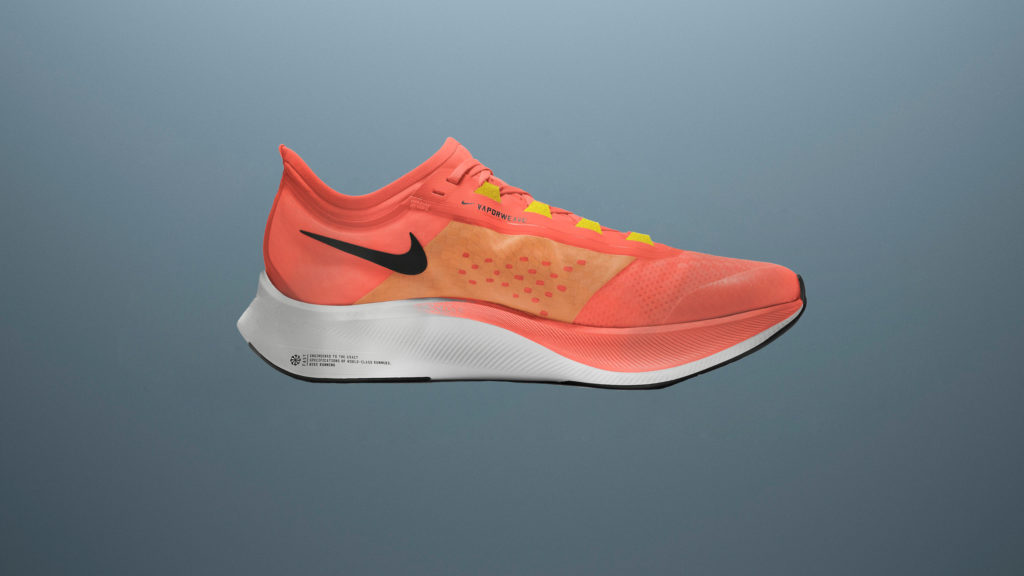 Nike Zoom Fly 3
You can think of the Zoom Fly 3 as the little brother of the Vaporfly NEXT%. It features Nike's popular React material, famed for its high energy return. A carbon fiber sole is sandwiched between the foam and acts as a kind of spring. A big difference between the Zoom Fly 3 and the Vaporfly and Alphafly is that the Zoom Fly is a lot more durable. This is partly thanks to the rubber parts on the outsole.
Shop Zoom Fly 3 women
Shop Zoom Fly 3 men