For years on end, many runners have found their reliable training partner in the ASICS Gel Nimbus. This latest version of the model is defined by excellent comfort and long-run shock absorption. The stability of the Gel Nimbus has been improved in this 23rd version. Thanks to this the shoes now ensure a balanced stride and a smooth transition which provides a soft feel every step of the way. Thus, the Nimbus 23 exactly does what an all-round shoe should do! In this blog post we'll explain all the important features of this latest version of the ASICS Gel Nimbus.
Shop the Nimbus 23
The ASICS Gel Nimbus 23 still offers you excellent shock absorption and softness. Thanks to the softer GEL technology used as cushioner and the contoured design lines, this latest version provides more compression and stability in the heel counter.
The ASICS Gel Nimbus 23 in detail
Discover the unique characteristics of these shoes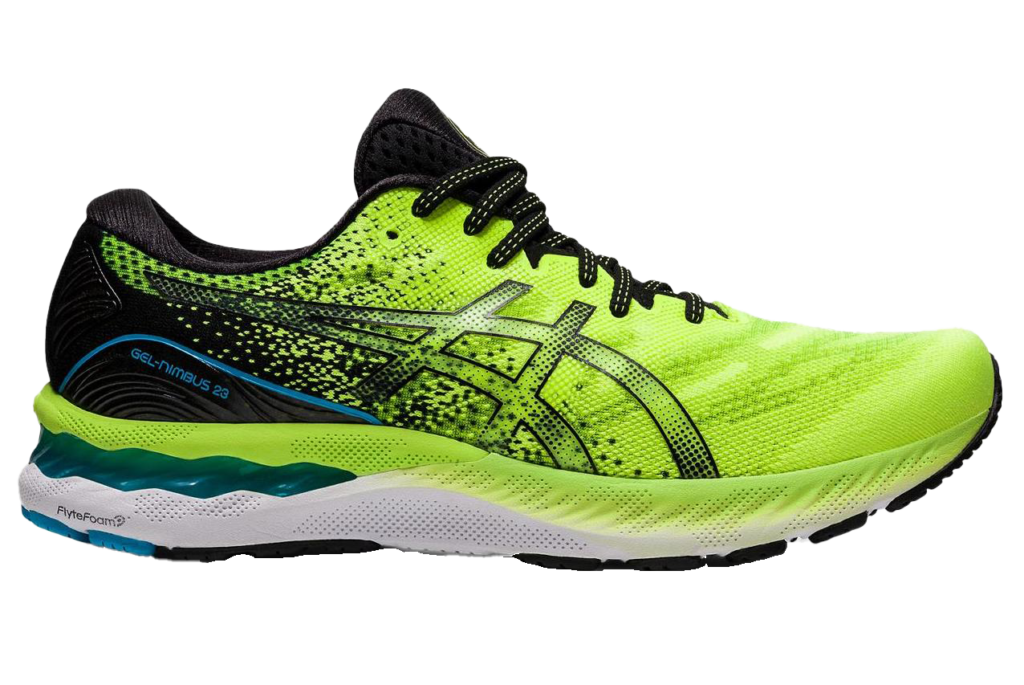 Specially designed upper made of mesh material for ultimate breathability
Rubber ASICS LITE outsole for more durability
ORTHOLIT X-55-SOCKLINER for a comfortable step-in
COMFORT AND CUSHIONING
Unsurprisingly, the ASICS Gel Nimbus 23 has been the favourite shoe of many runners for years. The shoe knows to offer a lot of comfort and a soft feeling, again and again. Next to that, the excellent shock absorption, but also the soft GEL cushioning, provide more compression in the heel area. Every step immerses you in an abundance of comfort!
The upper is even more comfortable than before and features a soft mesh design for long distances. It also provides extra ventilation. The specially shaped eyelets and the stretchy midfoot panel ensures that your foot is snugly enclosed for better flexibility.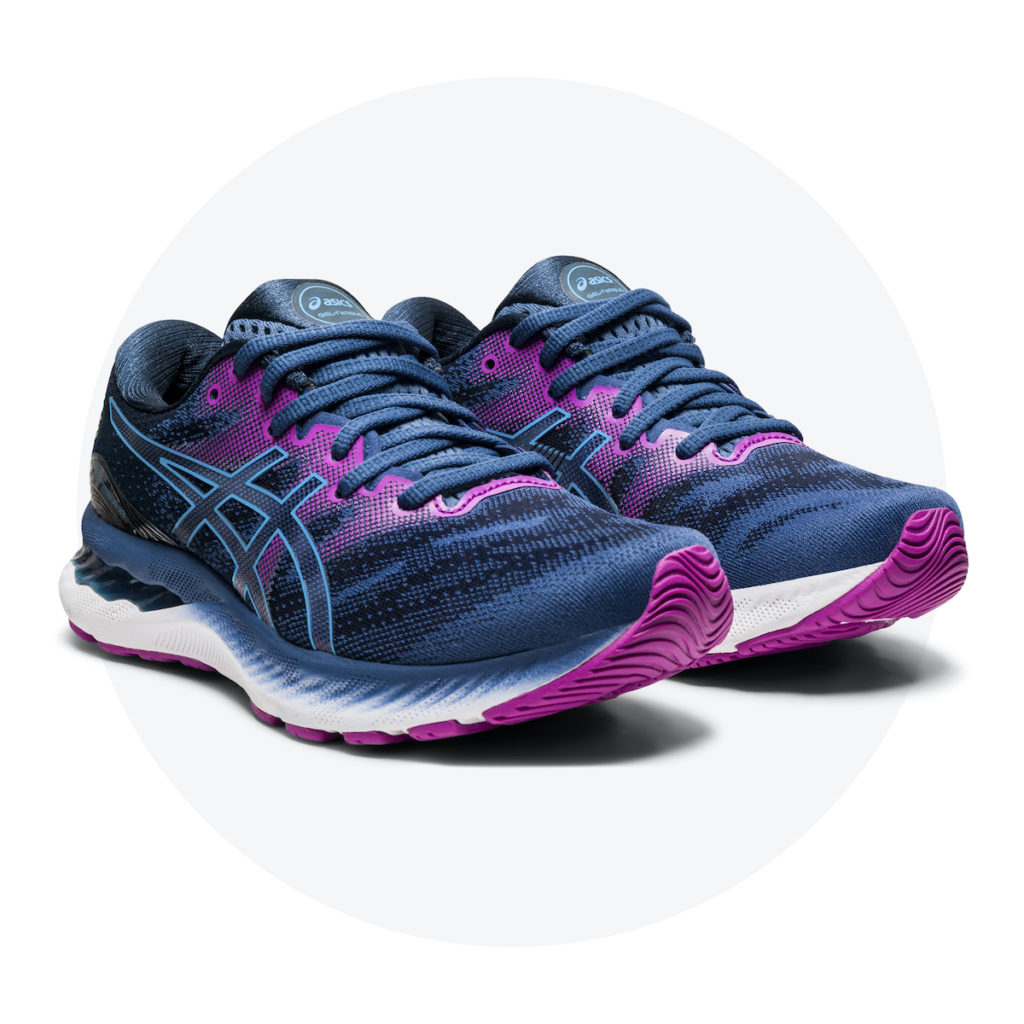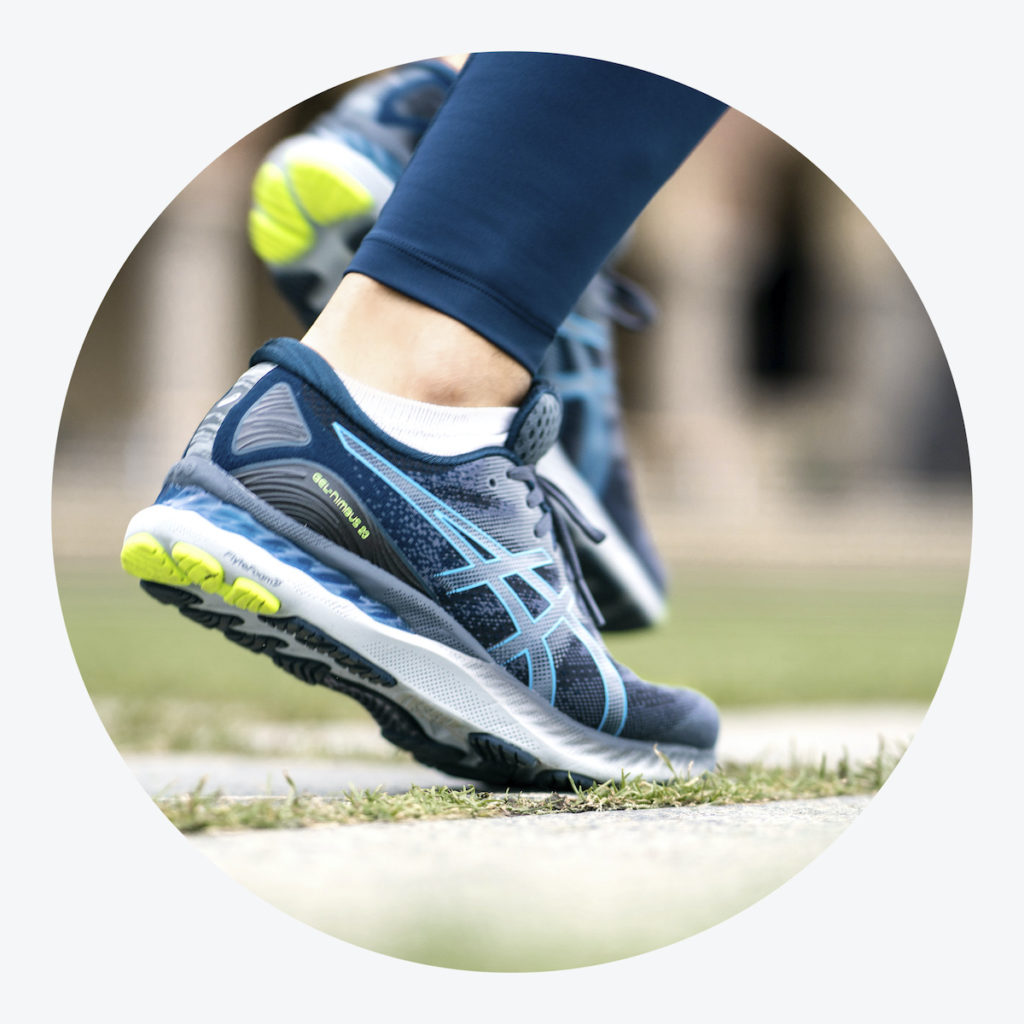 SUPPORT AND STABILITY
ASICS is one of the few brands to use a gender-specific TRUSSTIC device. Because of this there's a difference between the level of support in the men's and women's version of the shoe. This personalised level of support ensures a smooth transition with every step you take.
At the same time, the ORTHOLITE X-55 sockliner provides a comfortable stride and a lot of responsiveness. The softness of the shoe is unmatched, but doesn't undermine your pace. The 23rd version of the Gel Nimbus is a perfect shoe if you are looking for support, comfort and stability on long runs.
What has been improved in these 23rd version
ORTHOLITE X-55 SOCKLINER FOR A COMFORTABLE STEP-IN
3D SPACE CONSTRUCTION IMPROVES COMPRESSION AT FOOTSTRIKE
SPECIAL EYELETS SUPPORT NATURAL MOVEMENT OF YOUR FEET
A STRETCHY MIDFOOT PANEL FITS SNUGLY AROUND THE FOOT AND CREATES BETTER FLEXIBILITY
The ASICS Gel Nimbus was, still is and probably will stay an iconic long distance running shoe. This 23rd version is no exception. If you are looking for a soft feel, excellent shock absorption and perfect support, then this all-rounder is the right choice for you.
Curious? The new ASICS Gel Nimbus 23 will be available in our webshop from the beginning of December. Still have a few questions to ask first? Don't hesitate to contact our customer service. Our team of experts there will be delighted to help you.
Type of Runners
Neutral Runners
Type of Shoes
All-round Running Shoes