An increasing number of runners use compression socks during their runs. I have tested Bauerfeind's Run Performance compression socks and in this blog I will share my experiences. Compression socks reduce the forming of lactate when running. Our most important conclusion, however, is that it is equally as important to wear compression socks before and after your runs, as it is to wear them during your runs.
Shop Bauerfeind Socks
Bauerfeind has been actively producing and designing compression products for over eighty years. Always aiming to help you recover from injuries or prevent injuries from happening. Thanks to this long history, but also because Bauerfeind doesn't shy away from innovation and experimentation with new techniques, the company now has socks for every type of runner. Bauerfeind's goal is to let runners enjoy running. Because a lot of runners struggle with injuries, enjoying running, unfortunately, isn't a given for everyone.
Bauerfeind Performance Compression Socks in detail
Discover these compression socks' unique characteristics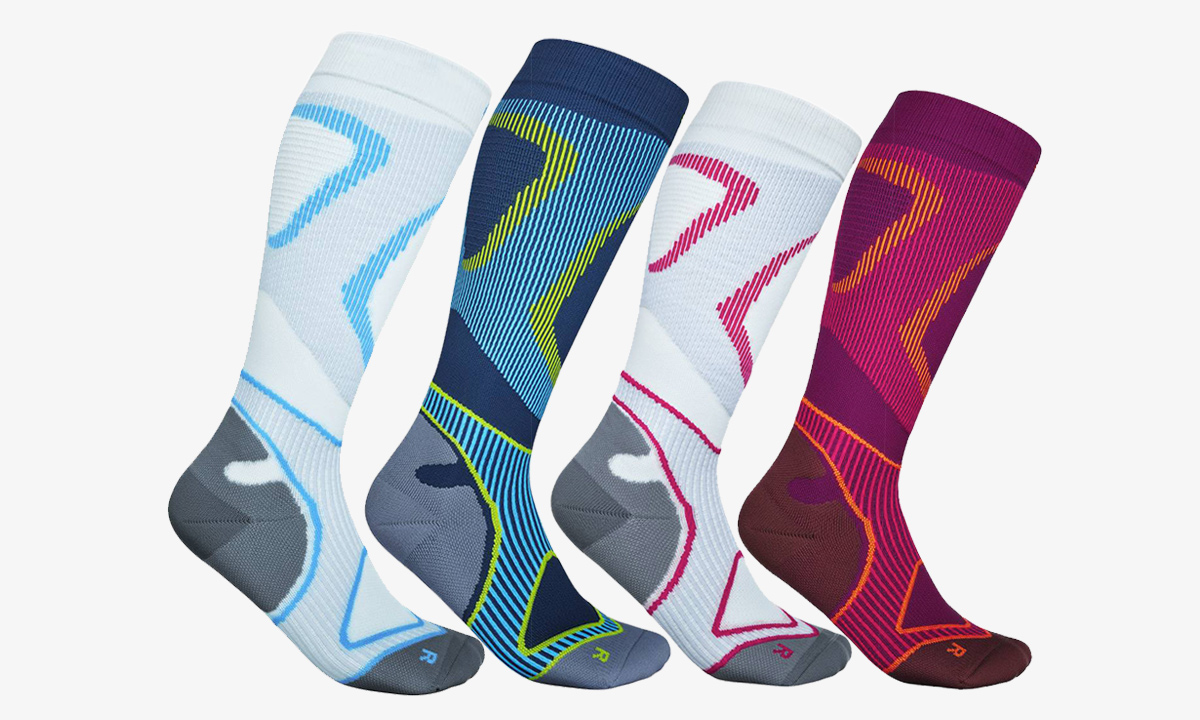 <h5>Targeted Compression Zones</h5>
How do they work?
First some theory. What do Bauerfeind compression socks actually do?
The socks are highly elastic and provide pressure to the right parts of, for instance, the calf. This therapeutic pressure helps to increase blood-flow and therefore oxygen supply to the muscles. This in turn helps to slow down the forming of lactate; thereby allowing you to go further and faster, but also speeds up your recovery time. The right amount of compression provides comfort to the Achilles' tendons. Targeted Compression Zones reduce muscle vibration and provide a boost during your runs. To get the most out of your Bauerfeind compression socks, Bauerfeind advises you to wear the sock for a couple of hours.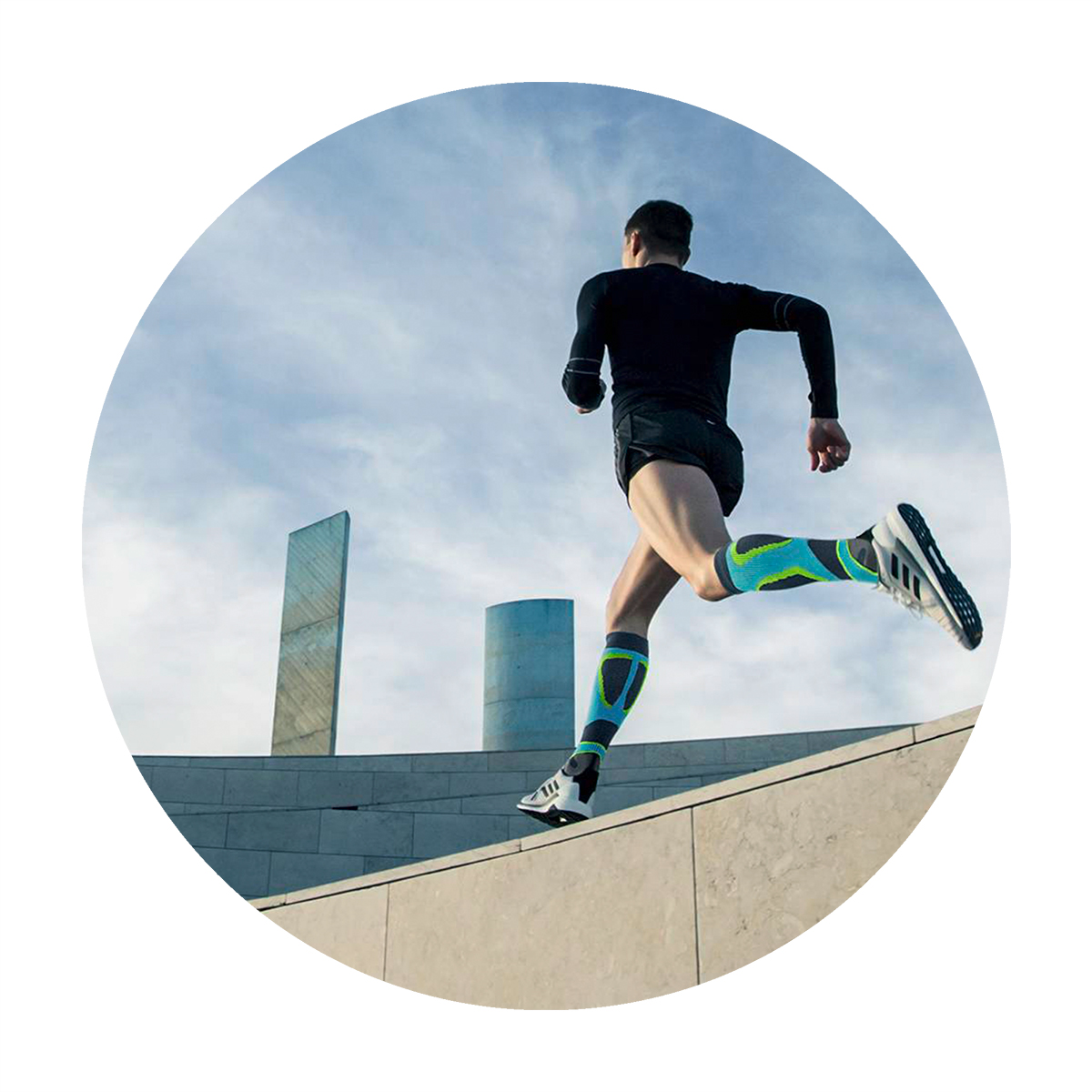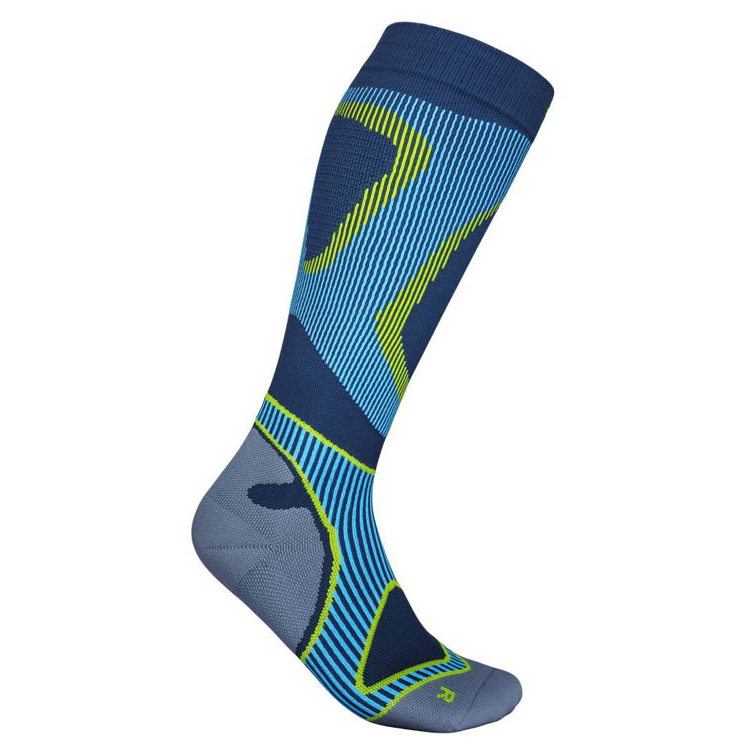 A stitch in time saves nine
Back to practice. It is time to put the Bauerfeind Performance Compression socks to the test. Different runners wear the socks for different purposes. Thankfully I'm injury free at the moment, so my goal obviously is preventing injuries. Other runners might not be so lucky and choose these socks in order to overcome an injury.
For my first run with them, I put on my socks one hour before the run, I ran my ten kilometres in them and afterwards kept the socks on for another ninety minutes. To fully experience the benefits of compression socks, I wore the Bauerfeind Performance Compression Socks for a couple of runs.
Songs of Experience
Before the start of my first run I really experienced the compression on the targeted parts of my lower leg. To be honest I didn't immediately experience the benefits of less lactate or a more relax gait during my first run. However, after my run, while still wearing the compression socks, I was consciously aware that my lower legs were recovering rapidly. The largest effect I felt two days after my run: I was fully recovered and ready to go out again. After my second run with the Performance socks I chose to wear them for a longer time-period to speed up my recovery even more. I also chose to wear the socks for a couple of hours on off days to help my body recover from longer endurance runs.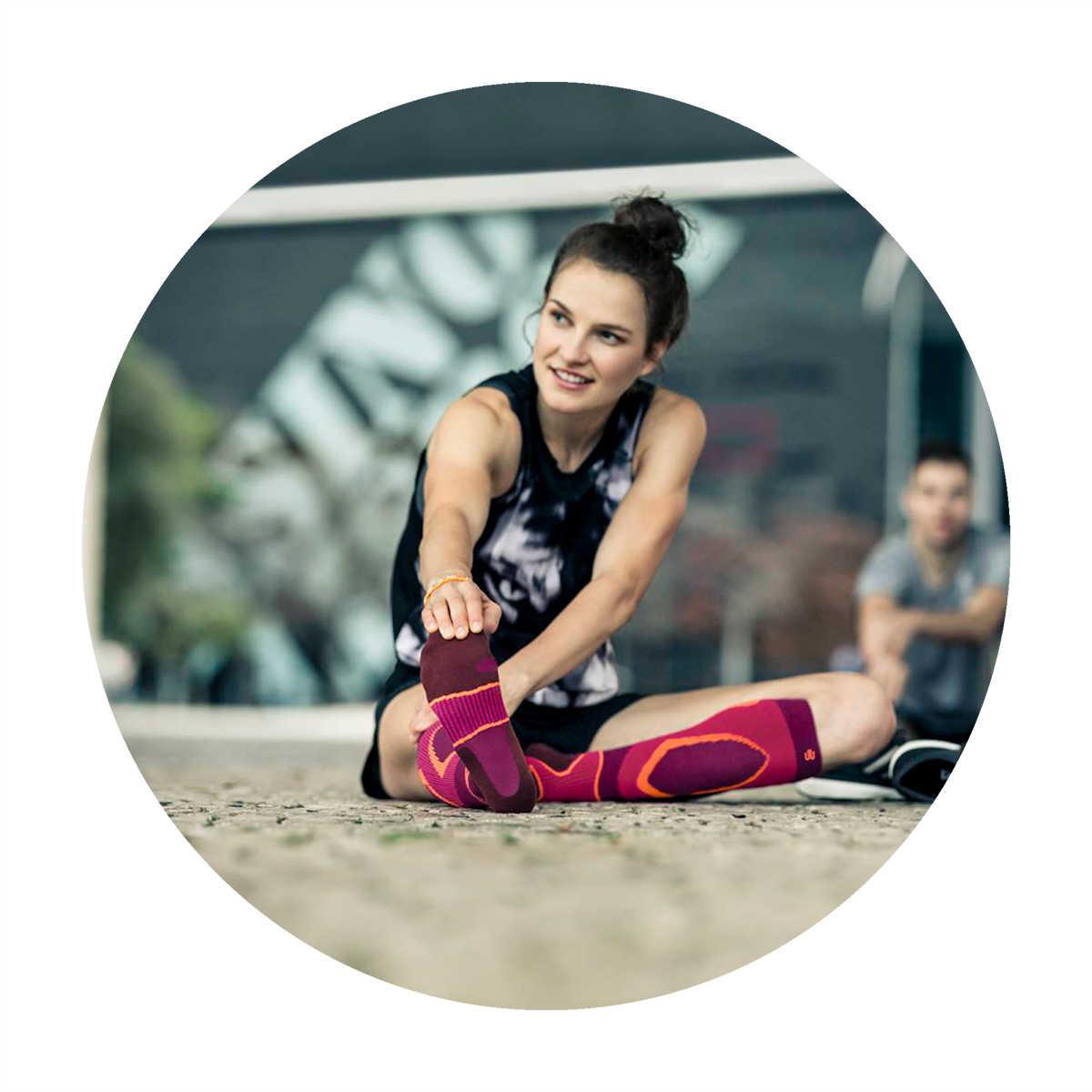 The Bauerfeind Performance Compression Socks features five different zones which use a variety of compression techniques.
Zones: the calf, the Achilles tendons, the heel, the sole and the foot arch.
Techniques: provide compression to the muscles, ease tension on the joints and reduce stress on the heels and the calves.
Shop Bauerfeind
After testing the Performance Compression Socks for a couple of weeks I experience less lactate after similar training loads. When wearing the socks for a number of hours after each run, my recovery period is shortened. I find the biggest gain in wearing the socks on non-running days. The effects of the socks are not directly noticeable after one or two runs, but when wearing the Bauerfeind socks more often, also on off days, you definitely notice the benefits of the compression.
Curious as to what the Bauerfeind Compression Socks can mean for you? You can shop the compression socks in our webshop. Still have some questions? Don't hesitate and contact our customer service now.
Material
87% Polyamide, 13% Spandex
Colours Men
Blue and White
Colours Women
Pink and White