The Mach 3 is HOKA's newest racing shoe. HOKA shoes are famous for their rough appearance and their low drop. But, it isn't just the appearance that makes the brand stand out, HOKA shoes are also really comfortable. After trying on HOKA ONE ONE shoes, many runners have pledged a life-long allegiance to the brand; signing contracts with blood and swearing by punishment of death that they would never try on shoes from other brands again. Well, that might be a bit of an exaggeration. Many runners who have tried on HOKA shoes are crazy about their level of comfort though. Although HOKA started out with a small collection of shoes, the brand now offers a wide variety of models. The Mach series tops the list of comfortable competition running shoes.
Shop the HOKA ONE ONE Mach 3
HOKA ONE ONE's Mach 2 was nothing like its predecessor; HOKA had completely redesigned the model. Because of this the new Mach 3 only features minor changes. In this blog post we will take you through the shoes' new features, but also highlight the technologies which were so successful in the previous model that they have been used in these third versions as well.
HOKA ONE ONE Mach 3 in Detail
Discover the unique characteristics of these running shoes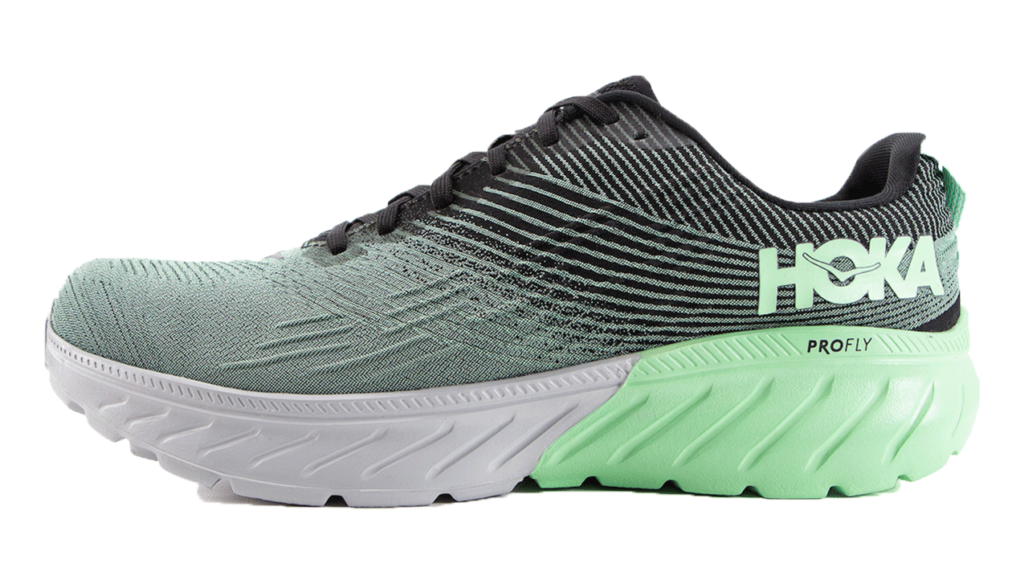 Soft, Light and Comfy
The biggest changes are found in the upper of the HOKA ONE ONE Mach 3. This upper is made of Jacquard Mesh which makes the shoes breathable and soft. The entire upper consists of one piece of material, thereby providing you with a so-called bootie construction. This means that the shoe has a soft and seamless upper which fits snugly around your feet; it's almost as if you are wearing a sock. Due to this construction, the heel cap doesn't need additional material to properly fit around your heel. The tongue of the Mach 3 is connected to the rest of the upper. Because the tongue isn't a loose element swimming around in the shoes, this feature ensures a comfortable fit. The tongue is attached to the rest of the upper so that it stays in place and cannot slide down or to the sides of the shoe. The Mach 3's newly designed upper provides a comfortable fit an ensures that you won't experience irritation during your runs.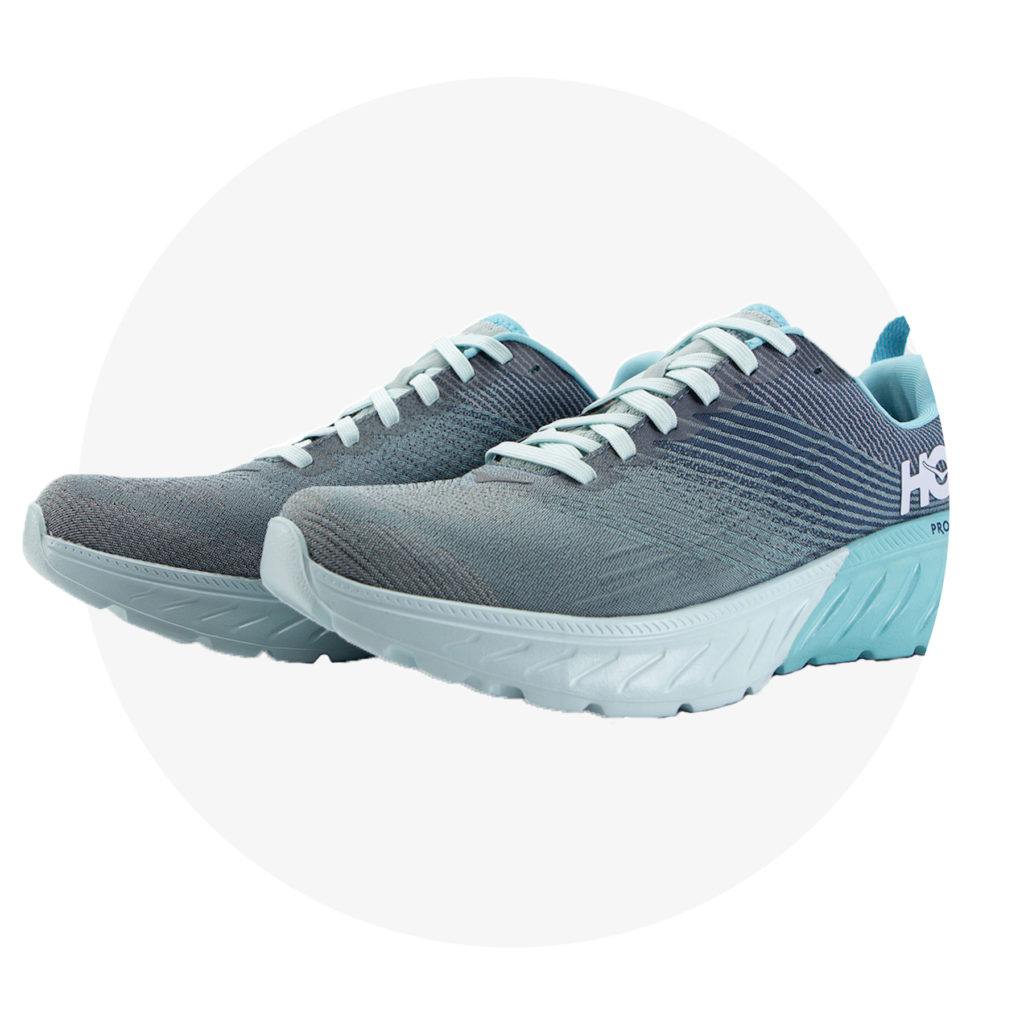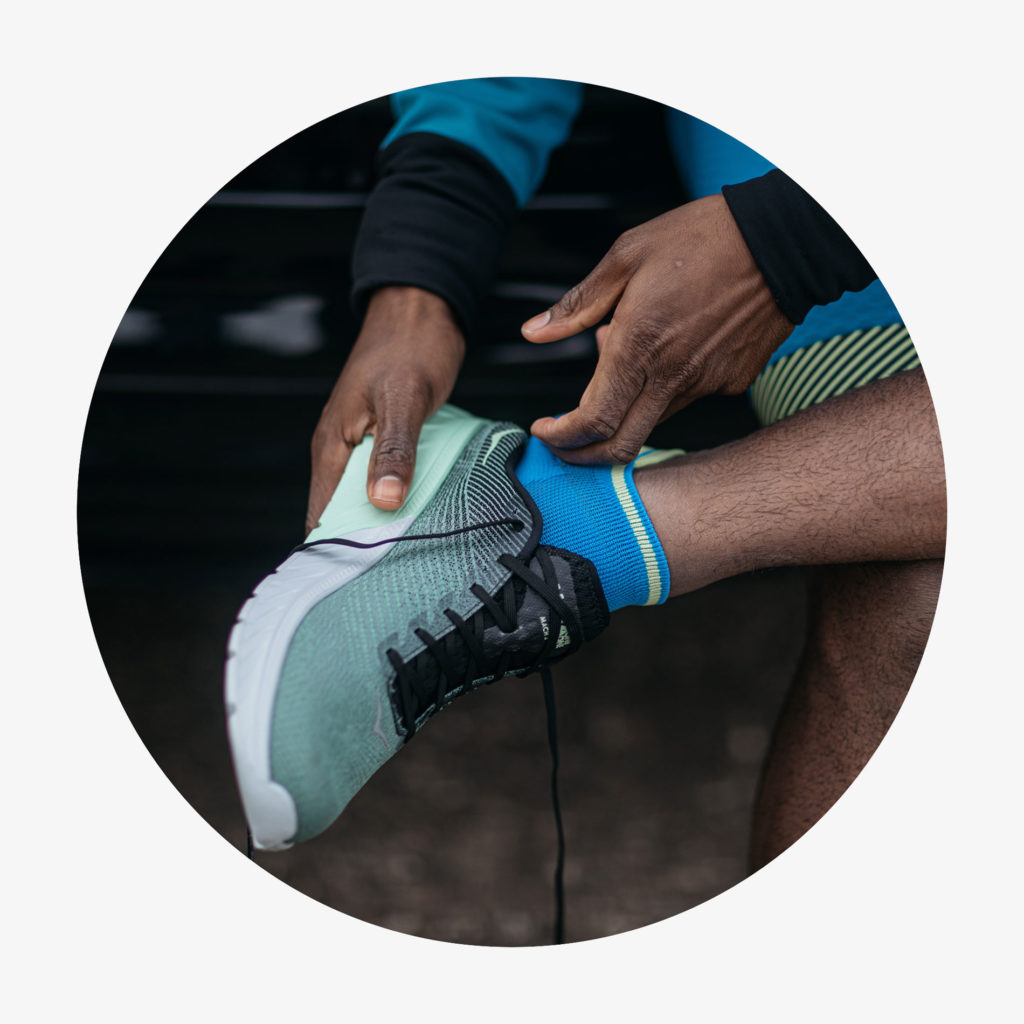 ProFly
The HOKA ONE ONE Mach 3 midsole is made with ProFly technology. ProFly is a rubber foam midsole that is made of two parts of material. Each with its own density. The heel piece is made of softer material for cushioning and shock absorption during landing phase. The forefoot part is firmer, which gives you more responsiveness. This firmer part returns a lot of energy during take off, pushing you forward into your next stride. Like this, the two parts work closely together to get the best out of the natural heel-to-toe transition of your feet.
Minimalistic Outsole
At first glance, the HOKA ONE ONE Mach 3 doesn't even seem to have an outsole! It's almost like HOKA just added a geometric pattern to the midsole and left it right there. The bottom of the midsole, however, features a thin layer of Rubberized foam. This forms 'the outsole' of the shoes. This technology ensures that the sole keeps its durability, but isn't weighed down with heavy rubber. Yes, it often is rubber used as outsole material that has a big impact on the shoes' weight. When running races, weight is everything; the lighter you are, the faster you will go! That's exactly why HOKA opted for this minimalistic approach.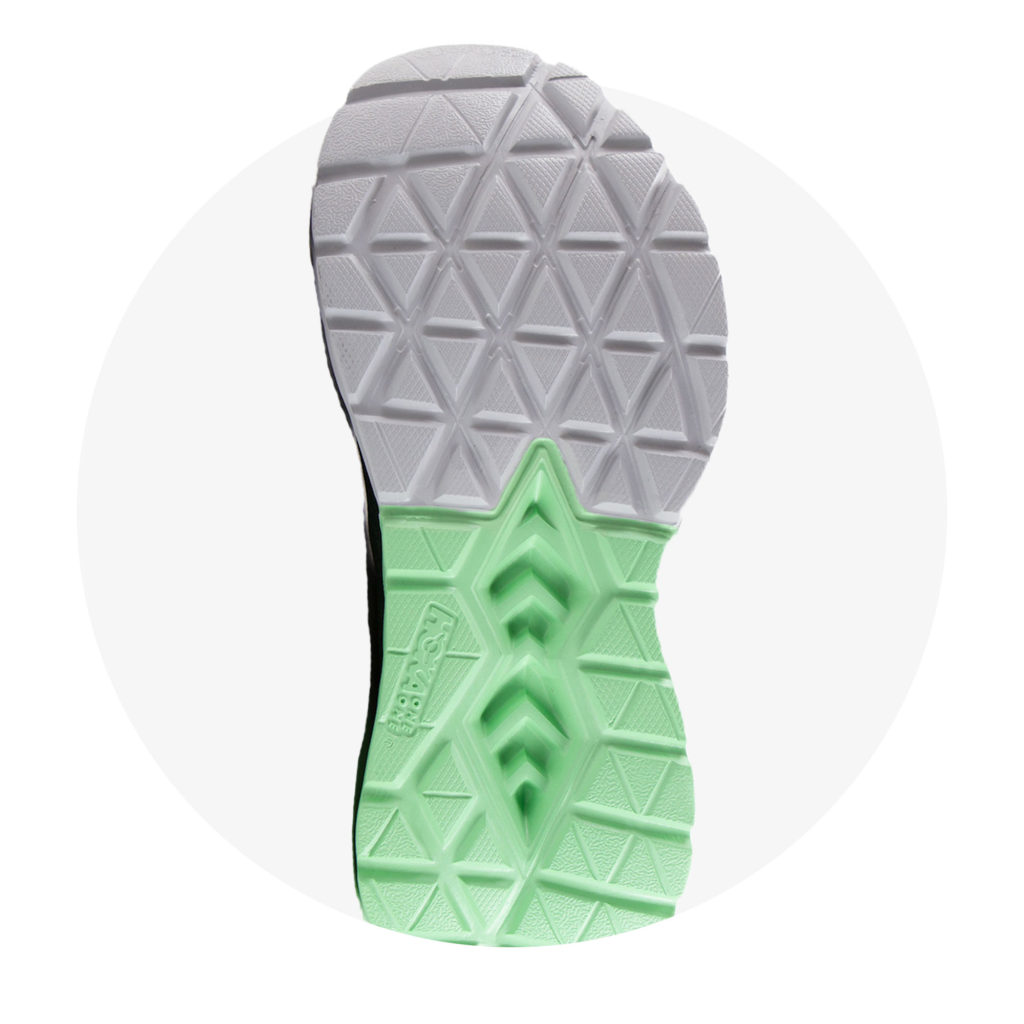 Thanks to its rough looking outsoles HOKA ONE ONE has been a compelling shoe brand right from the beginning. Where many brands choose for a minimalistic look and feel, HOKA uses a different approach for improving results. The HOKA ONE ONE Mach 3 has only compromised comfort where it was absolutely necessary. The Mach 3 is a competition shoe made for up-tempo runs on the road.
At Running.shop we have the HOKA ONE ONE Mach 3 in stock for men and women. Order these fast shoes from our webshop. Do you still have a few questions to ask first? Don't hesitate to contact our customer service.
Weight
approx. 245 Grams (US Size 9 Men)
Type of Runners
Neutral Runners
Type of Shoes
Racing Shoes